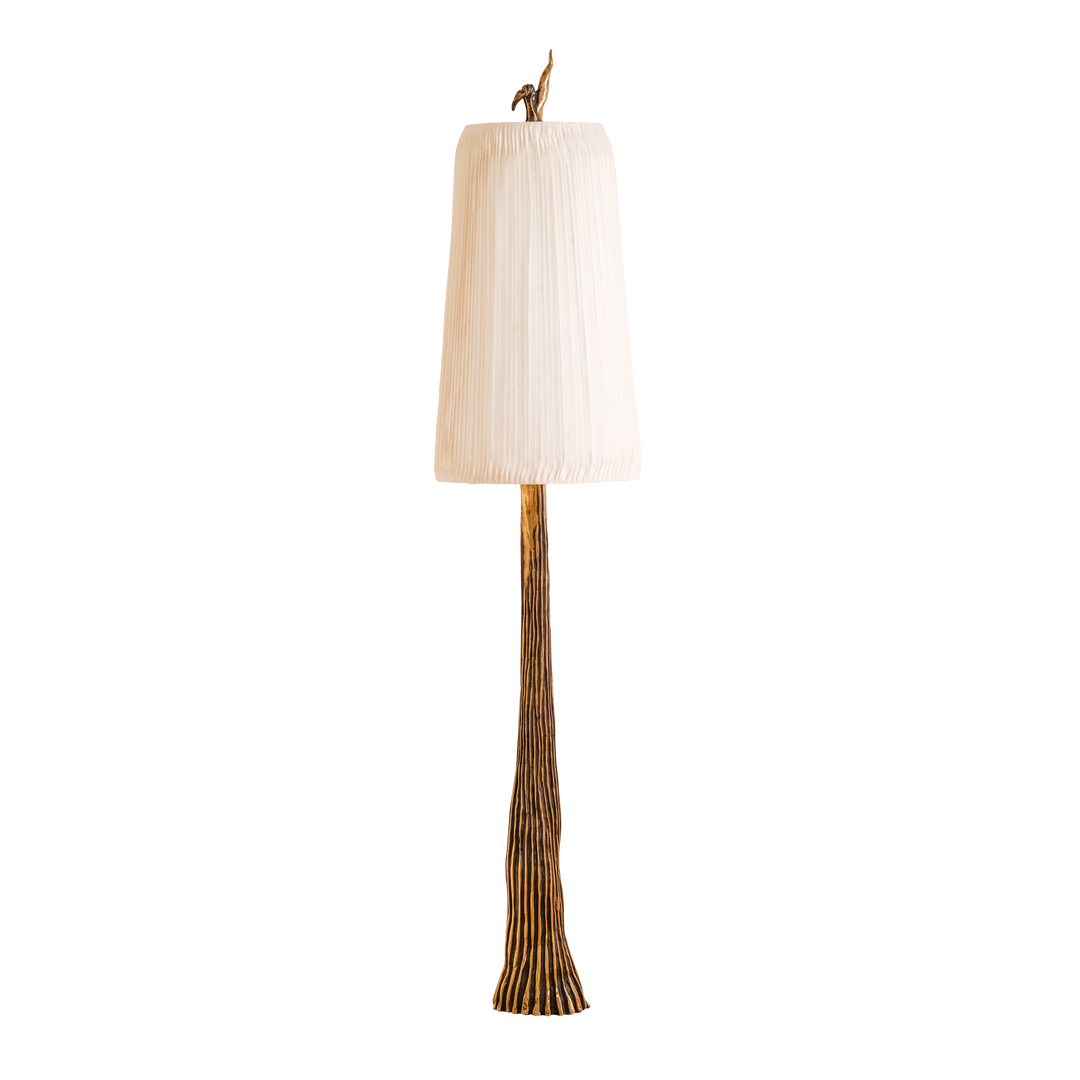 Surculus Floor Lamp
---
---
The Surculus Floor lamp represents the newest addition to the Surculus collection. Inspired by tree trunks, branches and unfurling leaves, the artist captured the ever present and regenerating force of nature in this abstract bronze sculpture. The highly polished finial alludes to an unfurling leaf ready to unfold to its intended size. The folds of the hand-made paper shade echo the ridges in the bronze base and filter a beautiful light through the hand-laid Japanese paper.
The body of the Surculus Lamp is executed as a bronze sculpture in the lost wax method. Each piece is made by hand, carefully polished and patinated. Each lamp is unique. The shade is crafted by the artist from Japanese Hosho paper.
The incandescent light of this lamp is fitted with a dimmer.
Materials
Patinated, Polished Bronze
Shade: Japanese Hand-laid Hosho Paper
Dimension: 17.7"dia x 78"h