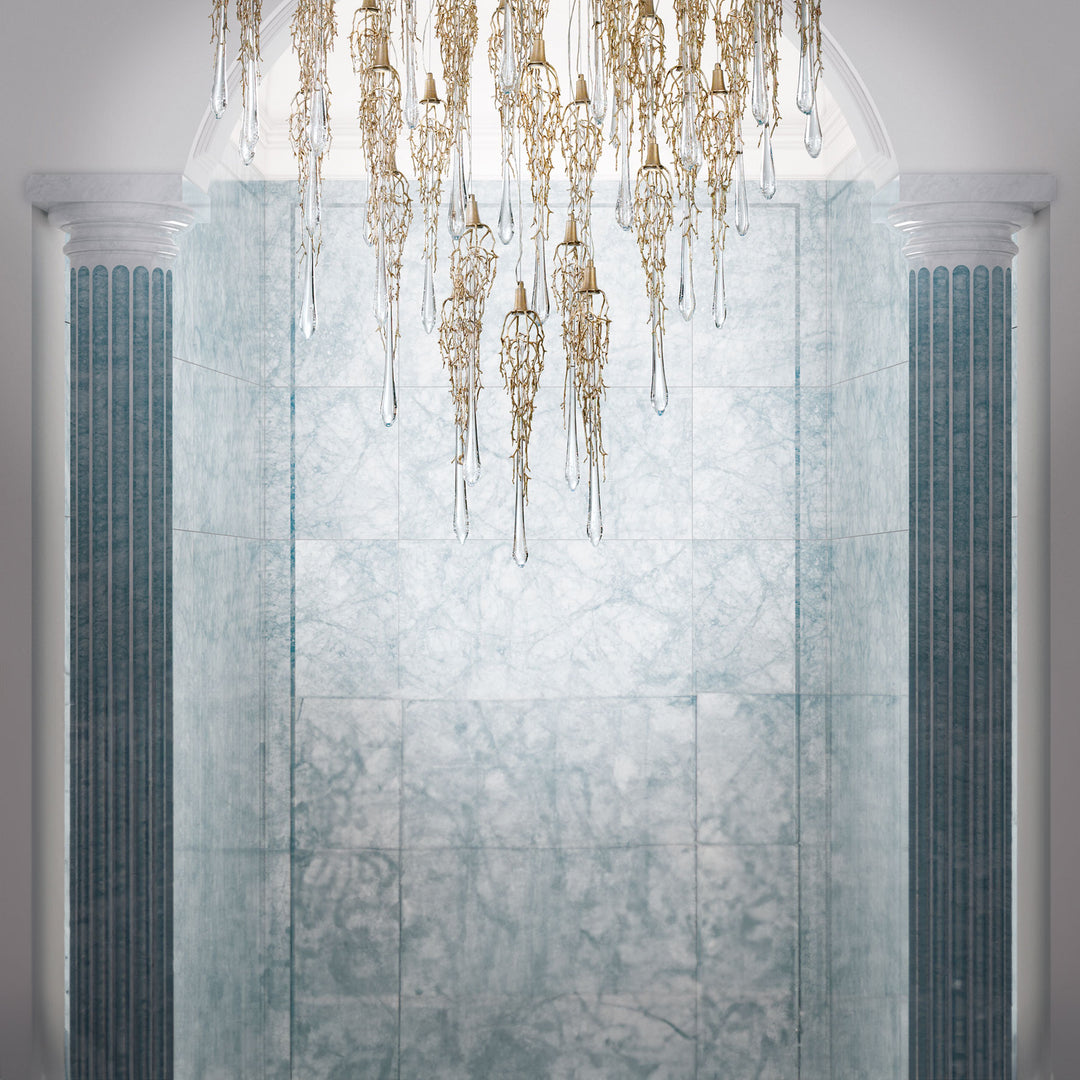 Liquid Grand Chandelier
PL369-57
---
Pure and dazzling, the Liquid collection presents itself intentionally as a dense design. The vast branched pattern surrounds a considerable sized glass piece just as an embrace of nature, where the movement of the structure tries to reach the fall of a drop of water. Due to the steel cable solution, the Liquid collection is ideal for situations that require some structure and magnificence, achieving a status of lighting sculpture.

DIMENSIONS 79"w x 55"d x 98"h
WEIGHT: 331lbs
ELECTRICAL
57 x GU10 LED - 6w each - 342w total
57 x ± 570lm each - ± 32490 lumens total
Dimmable by Phase-dimming

Due to the smooth texture of the canopy, base patina coat will not be applied.